Evapotranspiration (ETo) Maps for Jamaica
Daily evapotranspiration (ETo) image data for Jamaica, calculated using the Penman-Monteith methods. Maps are also available here for download. ETo data are in units of millimeters and the method used is the Penman-Monteith.
JAMAICA (click for more information)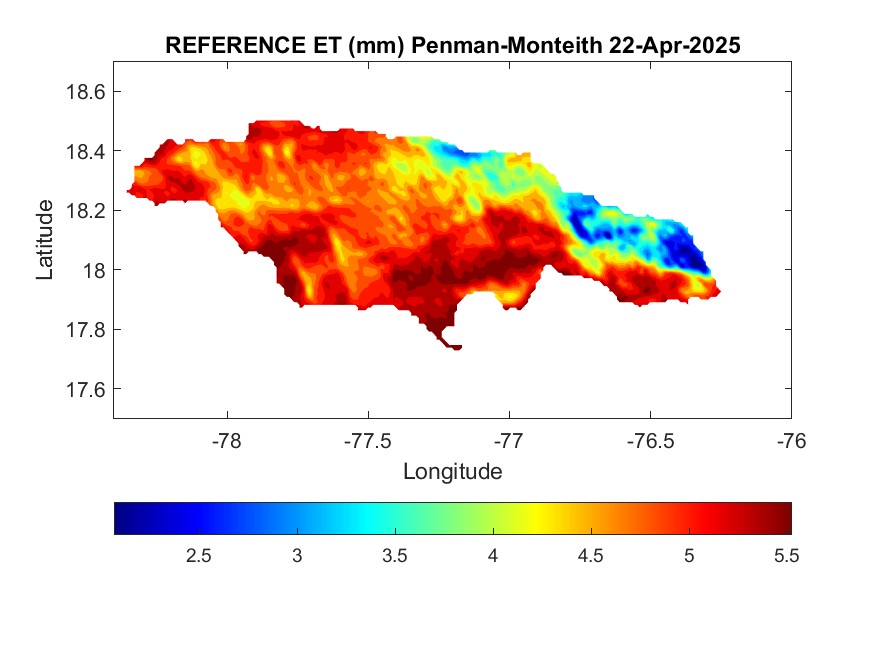 DISCLAIMER: The information is provided "as is" by Professor Eric Harmsen from the University of Puerto Rico. The authors and publishers of this information disclaim any loss or liability, either directly or indirectly as a consequence of applying the information provided herein, or in regard to the use and application of said information. No guarantee is given, either expressed or implied, in regard to the accuracy, or acceptability of the information.